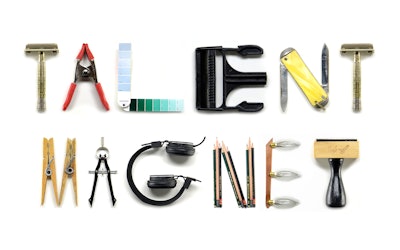 As we get closer to wrapping up another year, I like taking a look back at some of the top stories from 2013. One of those pieces comes from LinkedIn: "The Best Talent Is Bringing Out Talent in Others" by Bruce Kasanoff.
Knowing your staff's strengths and how to best use them within the company helps both you and the employees. Kasanoff offers four ways to bring out the talent in others:
1.) Really pay attention. Instead of rushing past a person, or barely acknowledging their existence, you could choose to stop and really look into their eyes. Look at their body language. Consider what they are NOT saying and NOT doing. Ask yourself why.
2.) Magnify the quietest voices. Money, power, and influence often flow towards the loudest voices in an organization – but sometimes the quietest voices possess the best answers. Can you think of a way to magnify the quiet voices?
3.) Mix things up. Watch for opportunities to create non-intuitive combinations of people, ideas and circumstances. You can do this through social events, discussion groups or even a carefully orchestrated meeting. You can do this by introducing people via email and giving them a reason to interact.
4.) Look past your own biases. Most of us are drawn to certain types of people. They might be like us, or they might simply be people who like us.
These basically boil down to knowing your employees and what makes them tick, seeing the bigger picture and then using this information to make their talent shine.
Yes, it will take extra time to really get to know your workers, but imagine how much better your business can be if your employees are engaged with their jobs and placed in the right roles. You wouldn't have hired them in the first place if you didn't see something special about them, so invest some time to really bring out their talents.