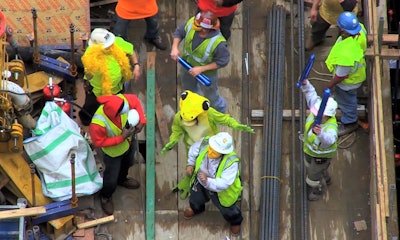 Who says you can't have fun on the job?
This construction crew from Roger and Sons Concrete and CLEXX (formwork manufacturer, Doka's "CL-imbing EX-pert") broke it down on their New York project, showing the Harlem Shake is still making its rounds.
Could you see your crews doing this?
Sorry, this video has been removed by the user. So for the time being, the above photo will have to give you a taste of the fun they had.
[youtube kY2Wm3dY3uY nolink]