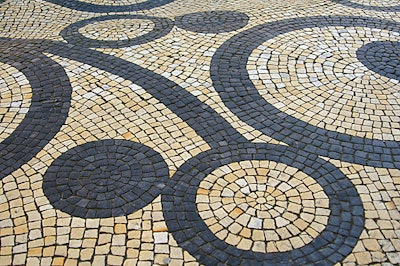 Paver Patterns
With so many landscape professionals adding hardscaping to their portfolios, it's important for you to strike out on a path less taken and explore the world of paving patterns, rather than opting for the safe and often mundane, straight path.
As the demand for outdoor living space continues to remain solid, offering a variety of pattern choices to your clients will distinguish your work from your competitors and elevate your craft.
We talked to experts in the industry to learn about some of the most popular paving patterns, where they work best and the level of expertise required to do it right.
Read the full article here.
<==No. 8 No. 6 ==>