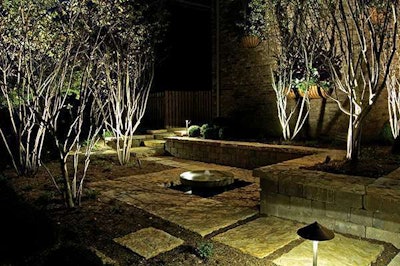 Landscapers shine a new light on a seating area and water fountain.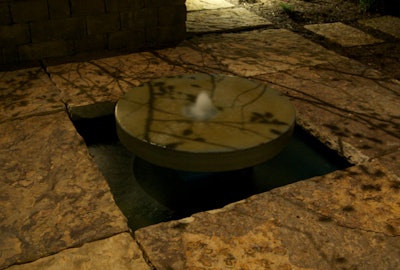 A stunning project shouldn't only be enjoyed while the sun's out – which is why these homeowners wanted to highlight their hardscape and bubbling water features through the night.
The clients recently had a seating area installed with a millstone fountain as the focal point. So, they wanted the space illuminated so they could use it with friends and family at night, as well as see the space from inside their house, says Kyle Adamson, owner and lighting designer of Red Oak Design.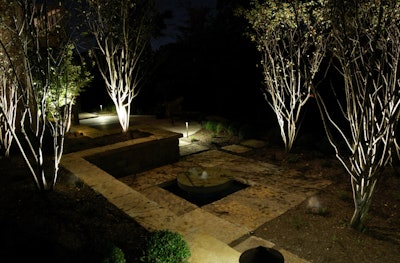 Red Oak Design – an architectural, landscape lighting and design/build company located in Lexington, Kentucky – added up lighting around the serviceberry trees that surrounded the area. They installed one down light on the water feature, which also casts beautiful shadows on the patio. To ensure safe access, the landscape team lined the stepping-stones and steps with path lights. Adamson used CopperMoon fixtures with Brilliance LED bulbs.
Project: Private residence, Lexington, Kentucky
Landscaping: Red Oak Design, Lexington, Kentucky
redoakdesign.net
Want to see your project featured in the magazine and online? Email photos and a project description to Lauren at lheartsill.rrpub@gmail.com.