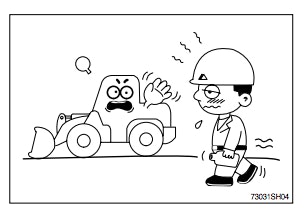 As an employer, it is your job to keep your employees safe.
Have you ever said, "Wow, that was a close call," or "That could have been bad"?
Believe it or not, a "near miss" counts as something that can be statistically calculated even in the landscaping industry.
According to the Occupational Safety and Health Administration (OSHA), "a near miss is an accident where no property was damaged and no personal injury sustained, but where given a slight shift in time or position, damage and/or injury could have easily occurred."
In 2013 alone, 2,786,906 workers suffered injuries and illnesses while on the job.
By reporting more near misses, more accidents can be avoided because safety procedures can be put in place to prevent injuries.
Total Landscape Care produces Safety Watch articles to help landscapers and their employees stay safe on the jobsite.
This week also marks OSHA's annual Fall Prevention Campaign and National Safety Stand-Down set May 7-11. They have released a Fall Prevention Training Guide to help employers emphasize safety in the workplace.
If you don't talk safety at least once a week with your crews and employees, something needs to change. There is always something new to learn, and no one wants to end up being a statistic on an infographic like this one: