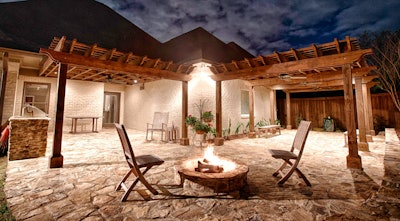 In the South – and especially in Tuscaloosa, Alabama – football is more than a sport: It's a lifestyle.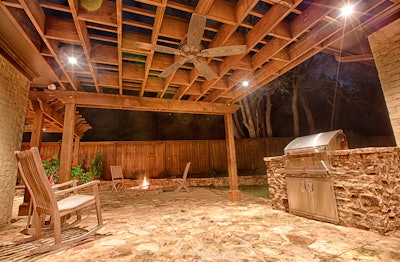 So to give these homeowners a relaxing spot where they could relax and eat before and after the big game with family and friends, Proscape constructed a complete outdoor living area. Austin Marcum, owner of Proscape, and his team installed an eating area, fire pit and built-in grill.
"Since the client wanted an open feel, it was decided that a pergola would best fit that need," Marcum says.
To keep the space comfortable and inviting, the team added dimmable lighting and outdoor fans.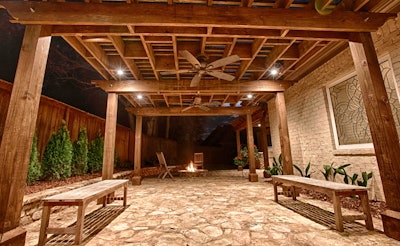 Proscape also built a natural stone retaining wall that matched the other hardscape elements to meet grade requirements. Finishing touches included a custom stone water feature and landscaping.
Want your project to be featured in an issue of Total Landscape Care magazine? Send your project photos and a description to lheartsill.rrrpub@gmail.com.
Project: Private residence, Tuscaloosa, Alabama
Landscaping: Proscape Inc., Northport, Alabama