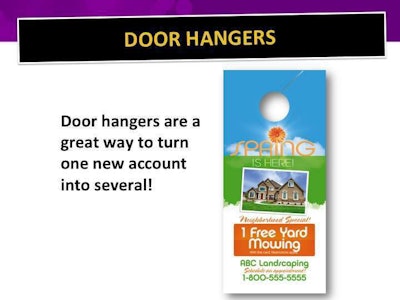 In Part 2 of our "How To Generate & Convert Leads" webinar, Joy Gendusa, founder and CEO of PostcardMania, gives tips for creating effective door hangers.
She also shares how to get your ad in front of potential customers online — even if they aren't on your website. Plus, Gendusa shows how to turn leads into clients.
To see Part 1 of the webinar, which covers direct mail dos/don'ts, click here.
(Download the entire PowerPoint presentation by clicking here.)
Watch Part 2:
[youtube ygFVaMfa30s&feature=youtu.be nolink]