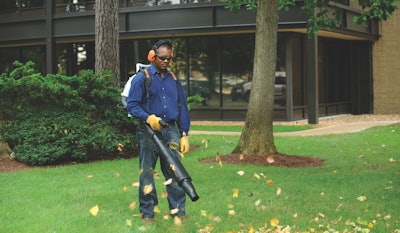 Whether you like it or not, fall is right around the corner, which means a change of season and a change of pace for business.
Some landscapers will be starting to prep for the "S" word no one likes to talk about while others begin to crunch numbers to be in the black at the end of the year.
Whatever your next step may be, there are a few things to do before even thinking about jumping into the new season.
Recollect
Take a step back and admire the successful summer you may have had. Before jumping into a new season, be sure to appreciate the one you just completed, which happens to be one of the busiest times for landscapers. Recollect your thoughts, and start to look at the successes and failures of the past season to apply to the next.
Formulate a plan
Take those successes and failures and create a plan. If you still have a few warm months left, clean up the equipment and encourage your employees to keep working hard. If it looks like snow might be in your future, start getting your equipment cleaned off and ready. Don't let the fall catch you off guard.
Let your employees recoup
Give your employees a few days off to rest before the busy season of fall starts. Summer is one of the hardest seasons for workers between the heat and stress. Giving them a few days off will not only boost their spirits to work hard, but it will give them a mental change of scenery. They will come back refreshed and with a new mindset to start the fall off right.
Execute
Go out and attack the fall with the same attitude you had on the first day of spring. The snow may have melted back then, but now is the time to gear up for more work. If you hate the snow and winter – so will your employees, which will bring morale down throughout the workplace. Start the season off strong physically and mentally.