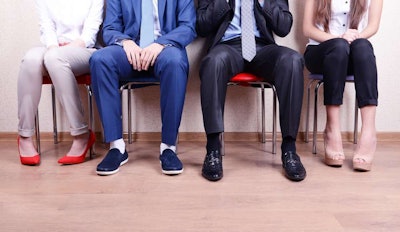 Every business has problems finding the right employees for the right jobs. Every business, including landscaping, deals with the struggles of finding the right employee in a short amount of time.
Every minute counts when an employee isn't there to fill a position, so here are a few ways to find the right employee the right way:
Don't set your standards too low.
In the landscaping industry, finding an employee quickly can be easy. However, finding the right employee for that job may be another story. Don't be desperate and hire the first person that walks through the door. I know time is money, but not hiring the right individual can make you lose more money in the end.
Make sure to create a standards list in your head or on the computer and inform human resources of the standards that need to be met. There may be times where certain skills are an absolute must for a job. Be willing to negotiate, but make sure you know the limit.
Take time to review resumes.
Before an employee even walks through the door, it is your responsibility to be familiar with the resume. Human resources shouldn't be the only ones to know who is walking in for an interview.
Reviewing a resume can cut down your time on unnecessary interviews, as well as give you an upper hand if a candidate walks through the door. Showing that you are knowledgeable of the candidate not only increases your chances of that individual accepting the job, but it can allow you to ask more detailed questions.
Advertise in the right spots.
Knowing where to advertise is a big key in finding the right employees. You don't want to go marketing the job in every spot possible all over the place. This is the time where you are allowed to be a little picky.
Advertise where you know your competitors are or have advertised before. Advertise in markets where you want particular individuals to apply. For instance, if you're looking for someone with a degree in landscape architecture, start placing ads in a local school's newspaper or in the area of students.
Don't always rely on family and friends.
Family and friends can be a big asset to any company, but landscapers need to be extra careful. Sometimes family and close friends can cause a great deal of problems in the long run.
It's OK to ask current employees for recommendations for open positions, but landscapers need to be reviewing the resumes and calling references just as you would do for any other employee. You should also interview any family members or friends of the potential candidate, because you need to understand their relationship to see if it is going to be a problem working together in the future.
Pay the right wage.
This may seem like an easy step, but paying the right wage, or even above industry standards, can get you the right employee without a lot of hassle. If you pay just a tad more than industry standards, you will probably get more qualified candidates.
Even if you can't pay more than the industry standard, you should always be following the industry standard. Paying way over or way under could make your life miserable in the long run.