Another great GIE+EXPO show has come and gone, and for those that missed it, there were some unique highlights showcased at this year's show.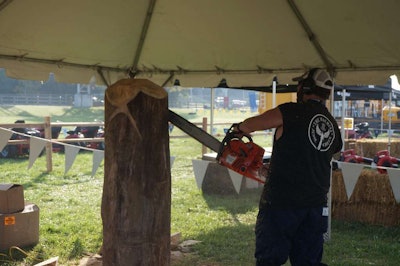 Getting crafty
In the outdoor area of Husqvarna, attendees heard the sounds of motors running and machines working, but one noise was almost impossible to miss – the sound of Jesse Green firing up his chainsaw to carve another unique sculpture. Green is from American Chainsaw on The National Geographic Channel.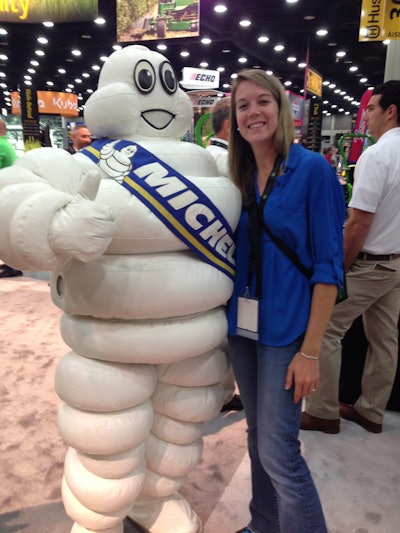 Mascots, tweels and more
This year, John Deere partnered with Michelin Tweel Technologies to release the tweel tire to the landscaping industry. However, it wasn't just the tire creating a buzz around the show floor, Michelin brought along mascot Bibendum (otherwise known as the Michelin Man).
Fort Dixie
To spice up the feel and look of its indoor and outdoor booths, Dixie Chopper featured the "Chopper Army" theme throughout. The company brought in a Bell 407 helicopter, an armored vehicle, a mower parachuting in from above and a live bald eagle.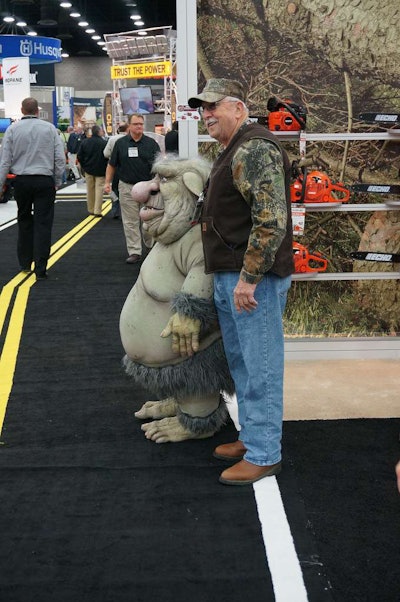 Trolling around
One booth was definitely creating a buzz across the show floor, and it made attendees look twice – OK maybe three times. Lurking around Echo's booth was a green troll ready to say cheese. Attendees had the opportunity to take their picture with the green troll to win a piece of equipment.
Let the music play
Dealers got a special treat on Wednesday during the show when Stihl brought in a live band to entertain attendees. A little German music went a long way at the show considering the line was wrapping around the corner to get in to enjoy some refreshments.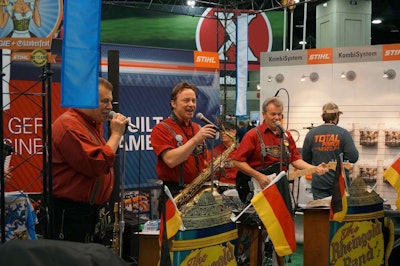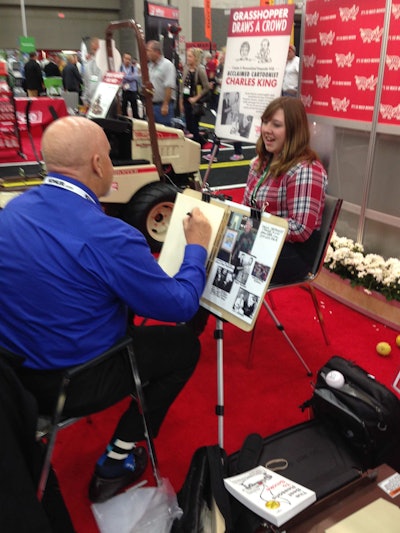 Draw a crowd
A line started to form around Grasshopper Mowers' booth as cartoonish Charles King drew sketches of anyone who had a good sense of humor and a little patience. After a brief conversation, King was able to draw a portrait depicting likes and dislikes of anyone who dared to take a seat.
Shop talk
Total Landscape Care had a mini reunion as past and current Landscaper of the Year finalists met at the booth to meet, greet and catch up. Representatives from Case Construction Equipment, the program's sponsor, joined in on the fun as well.