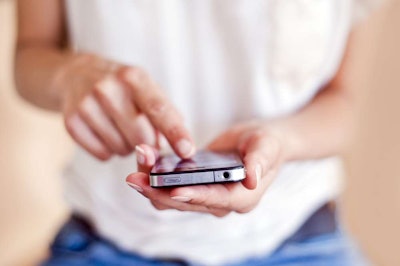 The digital world and the business world are becoming harder to separate every day, and industries like landscaping are no exception. Mobile devices and the apps they support are our constant companions. And now, professional landscapers and gardeners can rely on mobile apps to help make their jobs easier, from business management to landscape imaging.
Below, we've put together a list of five apps that landscapers should have on their phones:
1. Evernote
Although it's used by professionals from many industries, Evernote comes with an intuitive and attractive note-taking setup that seems like it could have been designed for landscapers and architects. A tablet or smartphone with Evernote installed could become an all-in-one replacement for the multiple note pads, folders, clipboards, cameras and more you currently bring along to job sites and client meetings.
Features:
Record and capture written notes, verbal conversations and more
Capture photos of receipts, materials and property, and link them to specific jobs
Share notes with team members and subcontractors via email or social media
Transfer notes between multiple mobile devices and computers
Price: Free (basic version) or $45/year (Premium version)
Platforms: iOS, Android, Blackberry, Windows and Mac
2. Landscaper's Companion
The Landscaper's Companion app is geared towards helping landscaping professionals stay knowledgeable about their craft. Users can search plant species and take notes on what they discover to better serve their regional consumers.
Features:
Create projects to manage plant lists for different clients
Share plant information via email
Work in the app with or without an Internet connection
Search a database of 26,000 different plants and 21,000 images
Price: $4.99
Platforms: iOS
3. Eden Garden Designer
Although it lacks some of the high-tech features of other apps, Eden Garden Designer is perfect for landscapers who want a way to show potential customers mockups quickly, without any hassle. The ability to switch between different seasons to show how landscapes will look at different times of year is a major plus.
Features:
Simple interface and controls
Get plant and layout suggestions by choosing factors like hardiness zones and sun coverage
Superimpose images on existing property photos
Share composite mock-up images via email
Price: $1.99
Platforms: iOS
4. Square
You've likely seen food trucks or other mobile vendors use Square to accept credit card payments on the go. For landscapers, who often have to travel between multiple job sites every day, being able to get paid without having to go back to the office is a big benefit.
Features:
Accept payments securely from anywhere
Standard card reader may be free with sign up
Works with or without a network connection
Card reader includes encryption
Price: Standard 2.75 percent fee for swipe transactions with card reader, and 3.5 percent plus 15 cents for manual data entry transactions
Platforms: Android and iOS
Abby Perkins is Editor in Chief at Software Providers