On Jan. 8, there were parts of North America that were reaching temperatures colder than what it is on Mars.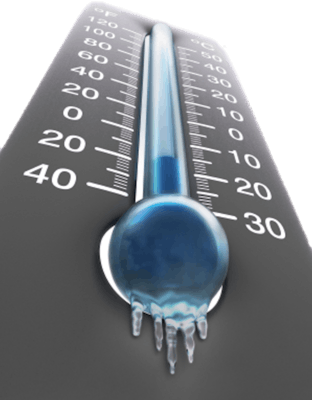 That's right, most of New York and Minnesota were experiencing temperatures worse than what it is on Mars.
However, even with temperatures hitting uncomfortable degrees, it's important to keep that "glass half full" mentality.
I know it's difficult to master the positive attitude when temperatures are keeping employees inside, and it's only the beginning of January. However, keeping that glass half full mentality is going to keep your business growing, and it will show after the snow and ice begin to thaw.
Staying positive will help your employees get through the harsh winters time and time again. Think about last year when much of the north was even prohibited to walk outside.
Cold weather can bring anyone down – the multiple layers, the unbearable dryness, the humming of heaters and that horrible feeling when you walk outside for the first time.
But, put all of that behind you, because you have a job to do. That one job? Making sure your employees are upbeat, positive and ready to face another day.