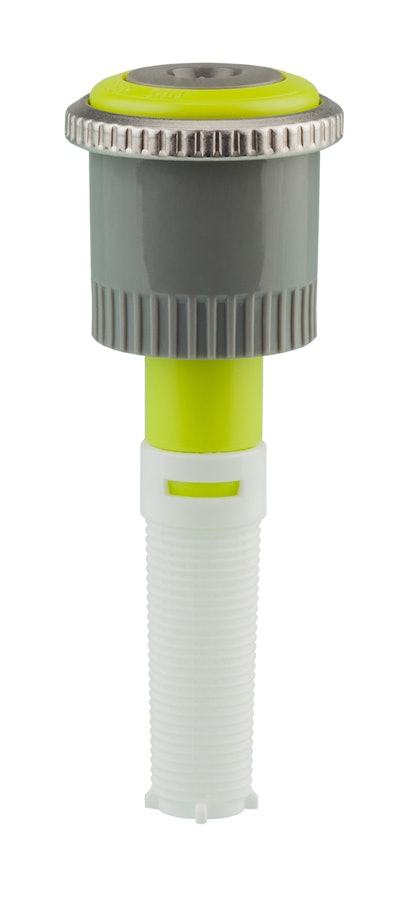 Hunter Industries has released the MP800SR360, a short radius version of its MP Rotator.
The MP800SR360 features rotating streams of water applied at a slower rate to conserve water and prevent runoff.
The MP800SR360 reaches radius settings from 6 feet to 12 feet, and the precipitation rate remains matched across all arc and radius setting at approximately .8 inches per hour.