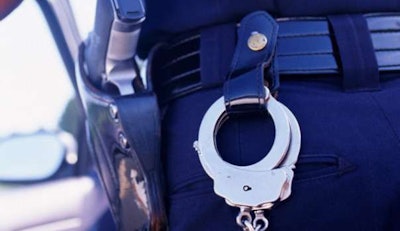 There are many steps to follow to make sure you are using a chainsaw properly. We cover many safety topics on what not to do with chainsaws, and there was a recent report about one individual who was arrested for using a chainsaw incorrectly.
Police responded to an alarm at a local John Deere store when they noticed a white van leaving the parking lot in the early hours of the morning, according to WSFA 12.
The high-speed chase took a dangerous turn when the alleged burglary suspect started throwing chainsaws at police officers.
Individuals in the getaway vehicle were throwing the chainsaws and other stolen items from the store at the patrol car.
After a high-speed chase that ended in a foot chase, one suspect was apprehended while the other was able to get away.
The suspect was charged with third-degree burglary, first-degree receiving of stolen property, possession of burglary tools and attempting to elude police.