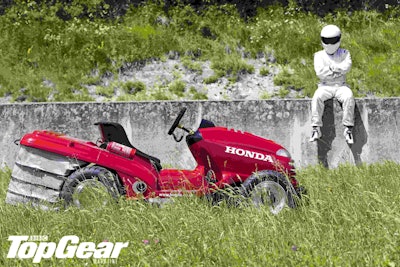 Honda Mower Breaks Speed Record
As part of a mission to create extreme lawn-care equipment, Top Gear magazine and Honda have come together to create a 130mph mowing machine. Contrived from the Honda HF2620 ride-on, the MeanMower was rebuilt by Honda's British Touring Car experts at Team Dynamics.
Read the full article and watch a video of the mower in action here.
<==No. 5 No. 3 ==>