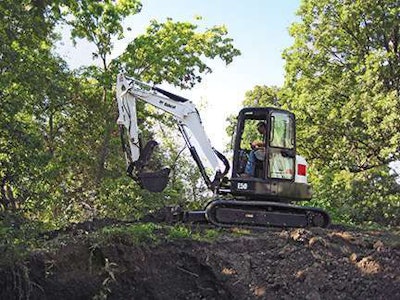 10 Commonly Forgotten Excavator Applications
It's common knowledge that you can dig with your compact excavator. Traditional trenching and excavating keep thousands of landscaping contractors employed on jobsites every day. However, compact excavators have built-in versatility and business expansion opportunities you may not have considered.
Your compact excavator offers remarkable utility far beyond its conventional role.
Read the 10 applications here.
<==No. 2 Intro ==>
Thank you to all of our readers and followers for making 2013 a great year at Total Landscape Care. We look forward to bringing you important industry news and articles in 2014.