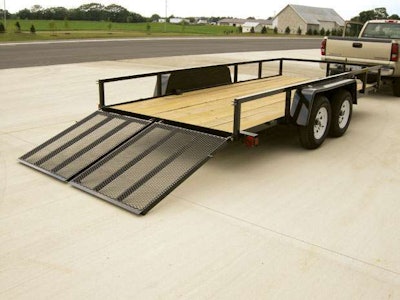 1. What is the tongue weight of the trailer? It must be within the load range of the hitch and tow-vehicle-axle rating.
2. What materials are used in the floor and walls, and how thick are those materials? Floors should have commercial grade materials such as DryMax, Advantech or kiln-dried treated plywood of 3/4-inch nominal thickness. Walls should have commercial-grade material such as plywood or a construction-grade engineered wall liner of at least 3/8-inch nominal thickness.
3. What weight rating are the tires? Make sure the combined rating of all the tires equals or exceeds the total GVWR of the trailer.
4. What is the payload capacity of the trailer with optional equipment added? Make sure there's enough capacity left for the intended use.
5. Where can I have the trailer serviced? Make sure service is available in your area, preferably from the dealer where you bought the trailer.
– Source: Tom Holt, national communications manager for Pace American, Look Trailers and Cargo Express