Chevrolet's 2018 truck models are pretty special to the company as they mark a full century since the automaker debuted its first truck models: the 1918 half-ton Light Delivery and the One-Ton trucks.
In the time since, Chevy has built 85 million trucks. To celebrate, the automaker took a look back — not all the way to 1918, but to 1967 — and rebuilt a classic pickup with a modern engine.
Chevy unveiled the truck last week at the SEMA show in Las Vegas, saying that the custom rebuild was done completely in-house. The company says it chose this truck for the centennial rebuild because of its "pure, timeless design" that "would be revered by hot rodders."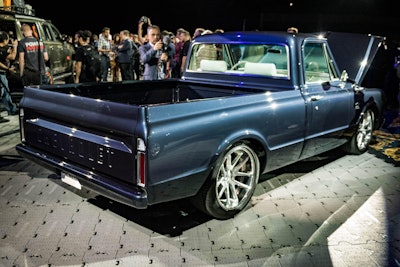 For the rebuild, Chevy started by shortening this long-bed model's cargo box and lowering its suspension with drop spindles, custom springs and modified original front control arms. Twenty-inch wheels were added while some of the truck's design features were tweaked such as the "smoothed" bumper and tailgate, brushed trim and custom engine compartment closeouts. Chevy also performed a disk brake conversion.
The truck is powered by a ZZ6 crate engine rated at 405 horsepower and 430 lb.-ft. of torque. The engine is paired with a 4L65-E electronically controlled four-speed automatic transmission.
A Centennial Blue paint job really sets this truck apart in a crowd and it's complemented beautifully by the Porcelain White interior which you can see really well through this pickup's large rear window. Just beneath that window in the bed of the truck is a large raised Chevrolet Centennial bowtie. Smaller versions of this special bowtie can be found on the grille and fenders of the truck.
Further features include:
255/40R20 front and 295/40R20 rear tires
LED exterior and interior lighting
Modified instrument cluster with custom gauges
Modified bench seat with headrests and embossed with the Chevrolet logo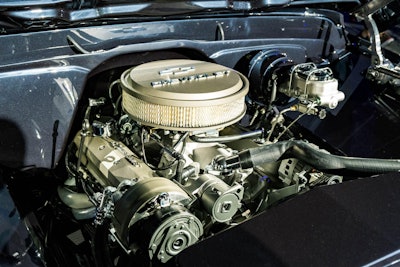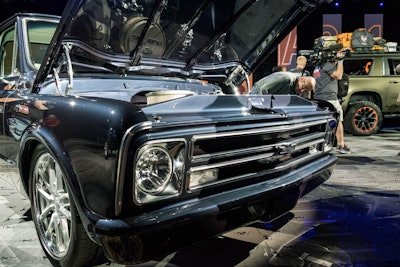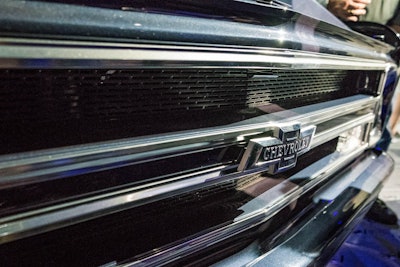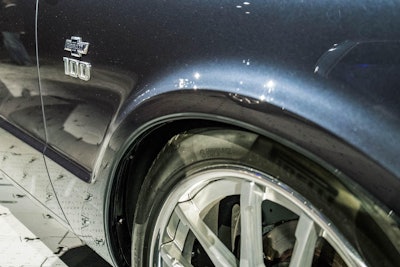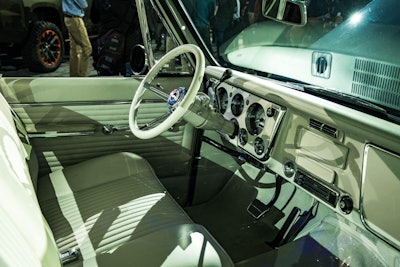 EDITOR'S NOTE: Wayne Grayson is the online managing editor of Equipment World, another Randall-Reilly publication.