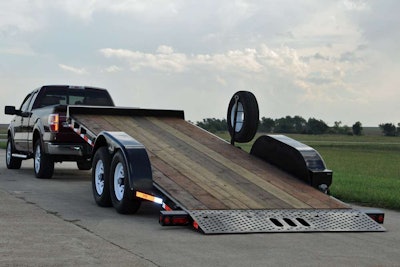 Moving a skid-steer, mini-excavator or numerous other pieces of equipment from shop to jobsite and back is just part of the daily routine for a lot of contractors.
Having the right trailer for such tasks is just as important as the task itself because the safe transport of equipment, and the well-being of the person doing the load/unloading and towing is at stake.
Landoll's heavy-duty tandem-axle LT1220 Utility Tag Trailer covers all those trailering bases.
We have one here at our West Coast office and will be putting it to use over the next six months.
The video review below is our short take on this trailer.
[youtube Y_yiI_U1mcg nolink]
Bruce Smith is a senior editor with TLC's sister publication, Hardworking Trucks.