As part of Total Landscape Care's look back on 2020, here are the top 10 stories during the month of November.
10. Husqvarna rolls out suite of new products, technology
Husqvarna recently introduced several new products designed for landscape and tree care professionals.
"At Husqvarna, we are focused on continuing to produce and provide solutions that make the work of professionals faster, safer, more efficient and more sustainable overall," says Robert McCutcheon, president of Husqvarna North America. "We firmly believe that buying a Husqvarna product is more than buying a tool. It's a commitment to a long-term relationship with a trusted partner. Therefore, we aim to provide only the best quality products to meet and exceed the high expectations of our professional users and, while also supporting those products with expert care from certified dealers from coast-to-coast."
Click here to read the full story.
9. Hindsight's 2020: Did the pandemic actually help the green industry?
Yesterday, Total Landscape Care talked with green industry experts about how they've adjusted to COVID-19, as well as the growth they've experienced over the past few months.
Today, we'll take a look at how operations are faring on a day-to-day basis and see where these business owners see their companies going in 2021.
Click here to read the full story.
8. Overcoming the odds: Landscapers meeting, exceeding goals despite pandemic
After months of uncertainty for small businesses across the United States, green industry professionals have adjusted to the new way of operating during COVID-19.
While other industries were forced to make financial and operational cuts, many landscapers now find they are exceeding previously planned goals for the season, offering pay increases, bringing on new workers and expanding their businesses.
Click here to read the full story.
7. Helping clients achieve long term sustainability
As a landscaper, you aren't just bringing your clients a beautiful yard to admire and enjoy. You're making a difference for the environment as well.
The choices you make in terms of planting, watering and other systems can help encourage native plants and animals to flourish, improve the air quality and much more. Educating your clients and helping them maintain a sustainable landscape can keep that impact going long-term.
Click here to read the full story.
6. How to keep your landscaping business thriving during the pandemic
There's no question that we are living in a much different world than we were not even a year ago. Along with the health implications, the COVID-19 pandemic has wreaked havoc on many people's finances and routines. And while most landscape businesses across the country have been able to stay open, many are facing various challenges and shuffling to keep their heads above water.
Click here to read the full story.
5. Are you gambling in your landscaping business?
Do you gamble? Most people here in Texas, part of the Bible Belt, tell me no very quickly, but in reality, the answer for everyone is yes, at least to some extent.
Whether commercial or personal, everyone is required by law to carry insurance. Insurance is, essentially, a form of calculated gambling on the part of the insured and the insurance company alike. The insured or business has to decide what risks they want to transfer, and the insurance carriers decide how likely those risks are to happen, which is reflected in the premium.
Click here to read the full story.
4. Four-day workweeks: The competitive advantage you need?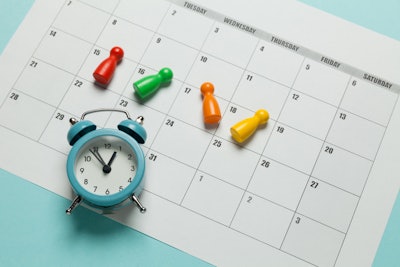 The traditional workweek schedule of Monday through Friday, and sometimes weekends, is something common to most in the green industry, but many landscaping companies are now seeing the benefits of transitioning to a four-day schedule instead.
If you've considered the idea of changing up your workweek schedule, take a look at how it could affect your team and recruitment efforts, as well as how it could help you not fall behind on projects.
Click here to read the full story.
3. How to: Qualifying customers in residential landscape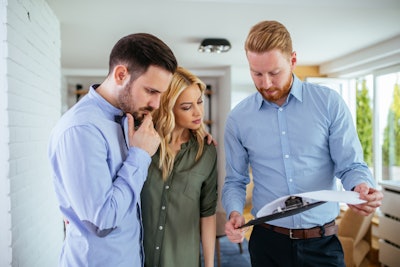 Qualifying customers in residential landscape construction is important because contractors can spend all their time running down and biding on leads and end up empty handed.
There is a difference between a serious customer and one just seeking information. The industry has gotten itself in a predicament in that people are expecting free estimates and designs. Partly it's the times, but mostly it's caused by hungry newcomers with little overhead, who are more than willing to give away services just to establish a clientele base.
Click here to read the full story.
2. Casting your vote: How the 2020 election could affect the green industry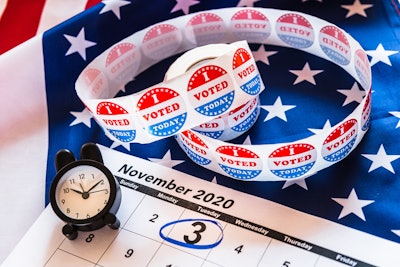 With the 2020 election results still under review, it's difficult to predict what changes could be in store for the green industry.
However, two of the main political items affecting green industry professionals today are the H-2B non-immigrant visa program and fertilizer/pesticide regulations.
Click here to read the full story.
1. Stihl showcases new round of battery-powered equipment
Along with a collection of new gas-powered products, Stihl also introduced its newest line of battery-powered garden pruners, straight line shaft trimmers, hedge trimmers and telescopic pole pruners.
Stihl says the 135 professional battery equipment platform is packed with quality and durability to deliver true commercial-grade power and performance comparable to gasoline-powered tools but with zero exhaust emissions and low noise.