As part of Total Landscape Care's look back on 2020, here are the top 10 stories during the month of December.
10. Business best: Cutting your Insurance costs the right way
The current economic conditions are uncertain, to say the least. It does not take a Harvard MBA to realize that when revenue comes to a halt, a business owner has to identify unnecessary expenses to cut.
While insurance is necessary for businesses, there are a few ways that business owners can lower their insurance expenses without giving up the coverage they need. Let's look at an overview of how insurance companies calculate an insurance premium, empowering you to make well-informed decisions in order to lower your insurance-related expenses.
Click here to read the full story.
9. Six books every landscaper should read
Landscaping is a pleasurable job, but it isn't always an easy one!
There are tons of methods and approaches to landscaping, it can be difficult to keep up with the newest trends and latest advice.
So, without hesitation, here are the best of the best when it comes to technical landscaping books, guides and tutorials.
Click here to read the full story.
8. How can hardscaping increase the value of your customer's home?
Every homeowner wants to have a home and yard that is appealing to the eye, functional for the family and valuable financially. One way to achieve all three with your outdoor living space is with professional landscaping.
Landscapers typically categorize the design and installation they do into two types, softcaping and hardscaping. While both types add to the overall value of your home, we'll concentrate on hardscaping in this post.
Click here to read the full story.
7. Trying something new: When circumstances are no longer ideal or traditional
"We can't do that, so what can we do?" has been the running mantra for many across the nation since the start of COVID-19, and this has certainly proven true for the congregation at Lindsay Lane Baptist Church in Athens, Alabama.
"This is a statement and question our church staff has made what seems like over and over again since the beginning of the pandemic," says Andy John King, lead pastor at Lindsay Lane. "Because we believe God has called us to minister within this time and place, we want to exhaust every option before we decide to call something off."
Click here to read the full story.
6. Six mistakes every recruitment team should avoid on social media
Today, talent sourcing has become easier for many companies because of social media. It revolutionized the way brands interact with their target audience and consumers, and giant companies and start-up entrepreneurs have their own websites to showcase their products and services.
Even the landscaping companies have joined the wagon, utilizing social media for their marketing and recruiting campaigns. They understand that using traditional marketing and taking advantage of Facebook, Instagram, Pinterest and LinkedIn gives them more exposure and connects them with job seekers.
Click here to read the full story.
5. Going remote as a landscape designer
As the pandemic crawls on and the residential landscape contracting industry powers its way forward, landscape contractors finally are willing to take advantage of existing technologies and media capabilities other professions have been using for years.
Click here to read the full story.
4. Cooperative competition: Why experts think franchising could be for you
The idea of franchising is not always met with positive initial reactions, but Russ Jundt, founder of Conserva Irrigation, says many small businesses could benefit greatly from the process.
If you've considered becoming part of a franchise, take a look at what mistakes you should avoid when franchising, as well as how you could benefit from it.
Click here to read the full story.
3. Surviving and thriving: Could franchising be the answer?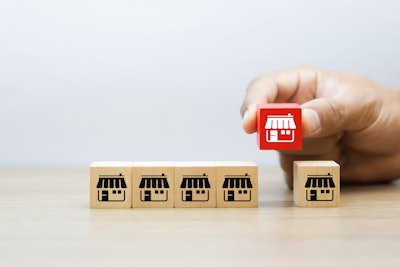 A recent survey conducted by the Small Business Majority showed that at the beginning of August, 46 percent of small businesses expected to close permanently by the end of the year.
To remain competitive, Russ Jundt, founder of Conserva Irrigation, says many companies turn to franchising as a viable option to help their businesses stay afloat.
Click here to read the full story.
2. Healthy soil is the foundation of a stunning landscape: Here's how to keep it that way
World Soil Day, December 5, was established by the United Nations in 2013, as a way to recognize the importance of fertile soil on a global scale. When everyone does their part, global soil can be healthy and thrive, supporting not just food production and livestock, but gorgeous and sustainable landscape projects.
Click here to read the full story.
1. Echo launches 13 "game-changing" new products for 2021
In a recent virtual media event, Echo Incorporated announced how "The Game Has Changed" with the arrival of 13 new products set to debut in 2021.
During the event, participants got a first look at the 13 new products through a factory tour, product demos, presentations by product managers and a media Q&A session.