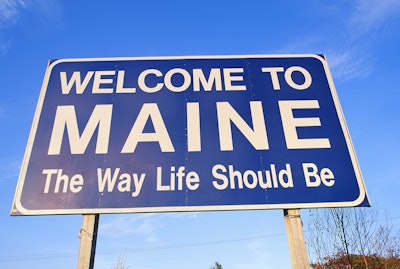 The Maine Department of Environmental Protection (DEP) is preparing to wade into a national debate surrounding gasoline blends made up of more than 10 percent ethanol.
The state agency is at work on a bill that would ban such gasoline blends in Maine if at least two other New England states go along with the prohibition. The legislation is not yet written, and the department is still working on final details.
The move comes amid concerns about E15 — a gasoline blend with 15 percent ethanol — voiced in recent months by the American Automobile Association, boaters, small engine operators, fuel dealers and others that most cars on U.S. roads. Most small engines aren't equipped to handle the more ethanol-heavy blend.
The U.S. Environmental Protection Agency started allowing the sale of the 15 percent ethanol blend in June 2012. And while it's only available at 10 gas stations in Iowa, Kansas and Nebraska, the ethanol industry is aggressively marketing the E15 blend and pushing for its more widespread adoption in the marketplace.
Officials at the Maine DEP say they expect a push from the federal government to require the use of more ethanol-heavy gasoline. Most gasoline available today is a blend with 10-percent ethanol, a corn-based alcohol added to gasoline.
The 10-percent blend became common after the 2007 federal Renewable Fuel Standard started requiring fuel producers to blend an annually increasing amount of renewable fuels — mostly ethanol — into gasoline. In 2008, the federal law required 9 billion gallons of renewable fuel be blended into gasoline. That number will rise to 36 billion gallons by 2022, according to the Environmental Protection Agency (EPA).
"We see the writing on the wall from the feds, and we want to make sure that Maine consumers and businesses are protected if others in the region are doing the same," says DEP spokeswoman Samantha DePoy-Warren.
Read the full article here.
– By Matthew Stone