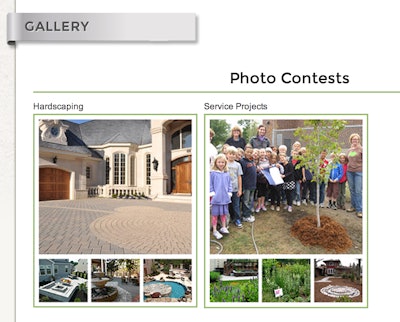 Today marks the last day to enter a landscaper service project photo for our Planting for the Future photo contest.
No matter what types of service you or your company have completed throughout the year, we want to share your photos.
With that being said, we have launched a new gallery page on our website where you can see the latest service project entries, our hardscaping photo contest entries, Landscaper of the Year cruise photos and our Landscaper's Dream Package Sweepstakes albums.
This page is a great way to show our readers all of our events and contests, as well as share your work. A picture says a thousand words, and submitting your entry for the Planting for the Future photo contest is a great start.
Don't miss out on being part of our website, social media and new gallery page.