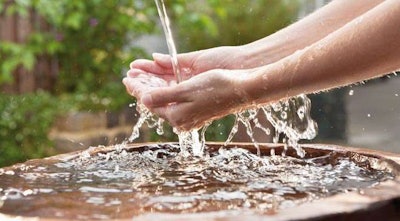 Can you imagine installing a water feature and then getting paid by the government to do it?
That thought has become a reality for the citizens of Minnehaha Creek Watershed District in Minnesota.
Through a MCWD Cost Share program, property owners who plan to install raingardens, shoreline or streambank plantings, pervious concrete driveways or other stormwater practices will receive a grant.
The grants are available for public or private properties throughout the district and can pay up to 50 percent of each project.
Facts from the U.S. Environmental Protection Agency
Gasoline-powered landscape equipment (mowers, trimmers, blowers, chainsaws) account for more than 5 percent of our urban air pollution.
Residential application of pesticides is typically at a rate 20 times that of farmers per acre; it results in many unintended results.
Yard wastes (mostly grass clippings) comprise 20 percent of municipal solid waste collected and most still ends up in landfills.
A lawn has less than 10 percent of the water absorption capacity of a natural woodland – a reason for suburban flooding.