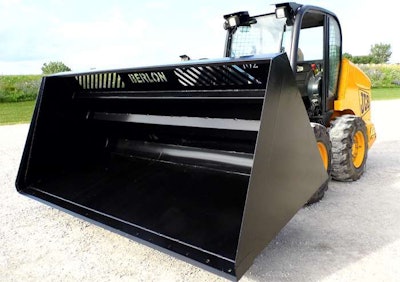 After the company was acquired by a private equity last fall, Berlon has taken a new approach moving forward.
President Mike Ebben wanted to create a message that fit the company and decided to brand a new message of strength.
The skid-steer attachment company has rebranded under the "Berlon Strong" theme.
Along with the rebranding, the company has also created a new website to help dealers get information quicker when it comes to attachments.
The website also features the company's most recent addition of two skid-steer attachments for hay bale handling and high-capacity bucket for snow removal.