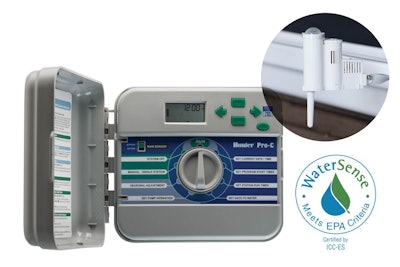 All AC powered controllers from Hunter Industries will now have the WaterSense label.
The controllers will also have the appropriate Solar Sync sensor attached. The Solar Sync sensor adjusts daily run times on Hunter controllers to help save water.
Controllers that will now carry the WaterSense label include X-Core, Pro-C, I-Core and ACC product families.
Controllers that have already been installed can be converted to meet WaterSense requirements if the Solar Sync is added.