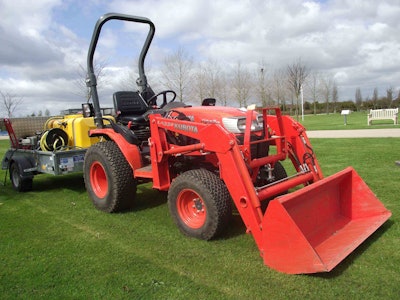 The National Memorial Arboretum in Alrews, Staffordshire has acquired a Kubota B2530 compact tractor to help volunteers maintain the 150-acre site.
The Arboretum opened in May 2001 to honor the fallen who have served the country, including armed forces, civil service, police, and fire and rescue services.
The Arboretum features a variety of wild plants, woodland areas, grassland, a reed bed and wetland. The space also has more than 50,000 trees.
The tractor needed for the job had to follow certain credentials, such as cost, ease of use, after-care service, reliability and performance.
"We have a large number of volunteers at the Arboretum that help maintain the site to the highest standards," says James Shallcross, Assistant Curator at the Arboretum. "One of the key areas of this is the upkeep of the grounds. We therefore needed a high-performance, reliable and extremely versatile tractor that was easy to operate for our volunteers, whilst also being comfortable for them to use for extended periods of time."