GreenWorks Tools has introduced a green alternative to outdoor equipment tools.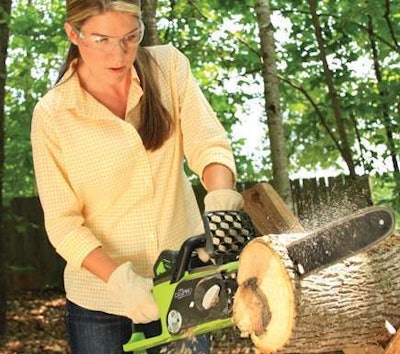 The 40V Brushless Chain Saw and a 40V Brushless Blower/Vac are both battery powered and come equipped with the company's brushless motor technology.
Both products use G-MAX 40V lithium-ion batteries.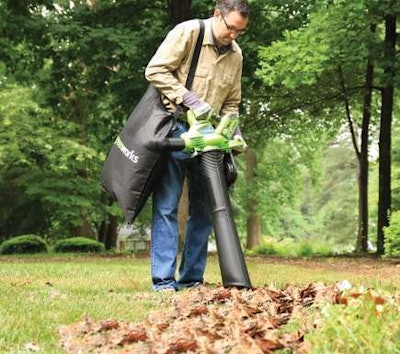 40V Brushless Chain Saw
Capable of cutting up to a cord of wood on a single charge, the Brushless Chain Saw features a push-button start and a rechargeable lithium-ion battery.
Because no gas is needed, the unit's heat and vibration levels are minimized.
The saw runs up to 65 percent cooler and vibrates up to 70 percent less. The saw features a 16-inch Oregon bar and full compliment chain.
40V Brushless Blower/Vac
The Brushless Blower/Vac features the same push-button start and rechargeable battery-powered option as the company's 40V Brushless Chain Saw.
The unit can produce wind speeds of up to 185 mph. The unit can vacuum up to three bags of leaves on a single charge.