DeWitt has unveiled a few products for the winter season.
The DeWitt Straw TackSak is a sack of straw seeding mulch designed to stop erosion and speed up germination.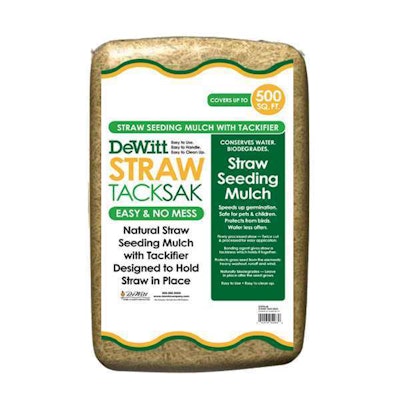 Made of finely processed straw, the DeWitt Straw TackSak is cut twice and processed with a bonding agent that gives the straw a tackiness which holds it together and protects grass seed from heavy washout, runoff and wind.
Covering up to 500 square feet, the product conserves water, naturally biodegrades and is safe for pets and children.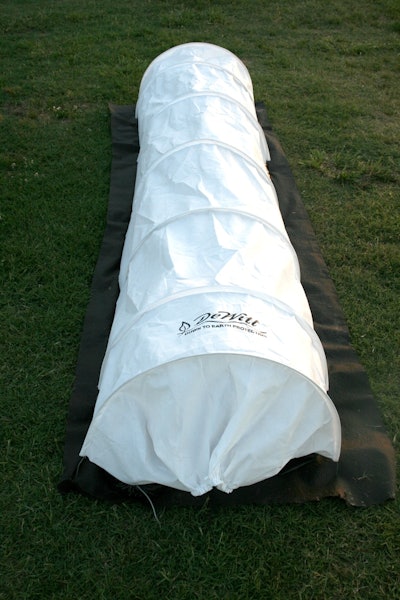 The company also introduced the DeWitt Solar Heating Gro-Tunnel.
The tunnel is constructed of DeWitt Fleece Cover, which absorbs the heat of the sun while allowing air, water and light through to stimulate growth for spring, fall or winter gardens.
The Gro-Tunnel has two solar-heated water tubes that run along each side.
Each tube holds 10 gallons of water, when heated will release BTUs of heat at night.
The floor of the Gro-Tunnel is made from DeWitt Weed-Barrier Fabric, which collects heat, prevents weed growth and conserves soil moisture.
Each kit includes two solar-heated water tubes and eight DeWitt Zip Ties, DeWitt Fleece Cover with built-in hoops and DeWitt Weed-Barrier landscape fabric.