Belgard Hardscapes has launched a new website to help landscape professionals.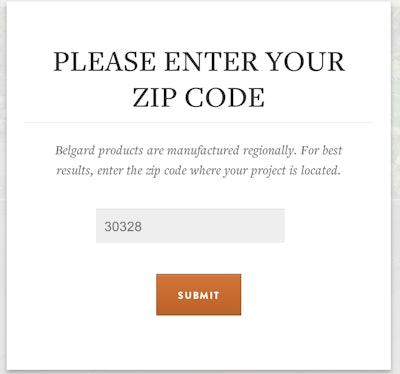 The company has launched Belgard.com and an online idea organizer called the Style File.
The website is a hub for information about Belgard pavers, retaining walls, modular water and fire features and finishing touches.
It also features the Style File to help users save, organize and share images of their favorite outdoor space ideas and paver styles.
Design recommendations accompany each image to identify pavers that complement each other and provide suggested patterns.
Plus, icons identify whether the selected paver is best suited to patios, walkways, driveways or pool decks.


Featuring different views for professionals, the geo-targeted website invites visitors to enter their zip code for a customized experience of the styles and colors of Belgard pavers and retaining walls available in their region.


The professional section of the website outlines the benefits of becoming a Belgard Authorized Contractor and the programs that come with being authorized, such as the 3-D rendering Belgard Design Studio and the Belgard Virtual Agency.
Other highlights of the professional view include product information such as specs and color swatches, educational opportunities such as Belgard University and "lunch and learns," and sales and marketing support.