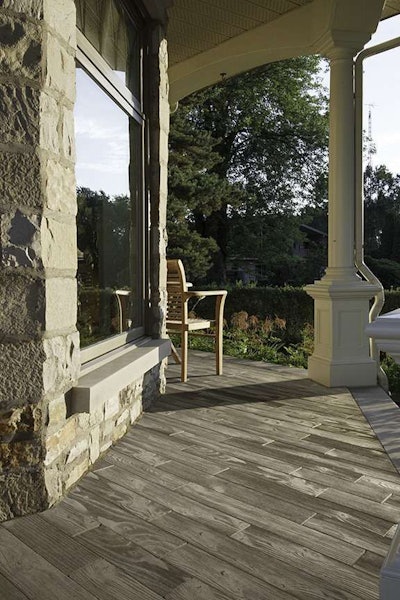 Techo-Bloc has introduced the Borealis wood plank concrete slab.
Leaving people guessing whether its hardwood or concrete, the modular 5-inch-wide plank is available in Sauvignon Oak and Hazelnut Brandy, both light honey-colored woods and Smoked Pine.
According to Anna Polspoel, a landscape architect at Techo-Bloc, Borealis can be combined with different materials and textures to create more options in outdoor living designs.
Polspoel says the plank has the ability to look appealing but still protect from the outside elements.