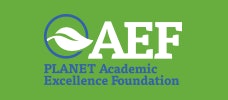 The PLANET Academic Excellence Foundation (PLANET AEF) has inducted four companies into its PLANET AEF Platinum Ambassadors.
Each of the companies recently pledged an additional $25,000, bringing the total each has pledged to the Foundation to $50,000.
The donations will go toward scholarships for students enrolled in landscape contracting and/or horticulture programs at two or four-year colleges and universities.
The following companies bring the number of PLANET AEF Platinum Ambassadors to 11:
PLANET AEF scholarships will be awarded at the annual PLANET Student Career Days, a National Collegiate Landscape Competition, March 20–23, 2014, at Colorado State University, during a PLANET AEF Scholarship reception.