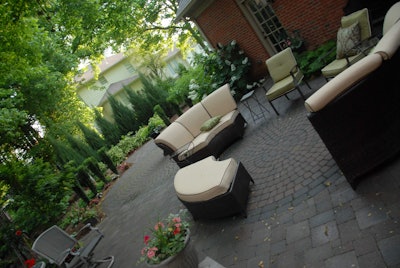 8 tips to combine function with aesthetics for a living privacy screen
When you need to make a space more private, fences are the obvious answer. But they're not always ideal solutions.
"Fences and even living fences such as a boxwood hedge will camouflage a view, but they can feel confining," says J'Nell Bryson, a landscape architect based in Charlotte, North Carolina. "Sometimes, they actually draw attention to what you want to screen."
Instead of trying to hide unattractive sights, proper plant selection and placement can beautify the landscape and create privacy at the same time. Follow these eight pointers for the most effective screening techniques with plants.
Educate yourself. Develop a relationship with local nursery specialists, and spend time learning about new plants or plant combinations that work for screening. Ask questions such as what plants have performed (or struggled) in recent years.
Talk to the local university extension services experts and do some homework online.
Communicate with your client. "Understand your client's aesthetic," says Dean Hill, ASLA, director of sustainability at Greenscreen, which produces 3D, welded wire trellising systems.
Discuss whether they prefer a natural or more manicured look, how much they're willing to invest in maintenance and how quickly they can expect plants to fill in and provide screening. "You want your client to be informed so there are no surprises. Satisfied clients are more likely to call you back for future projects," Hill says.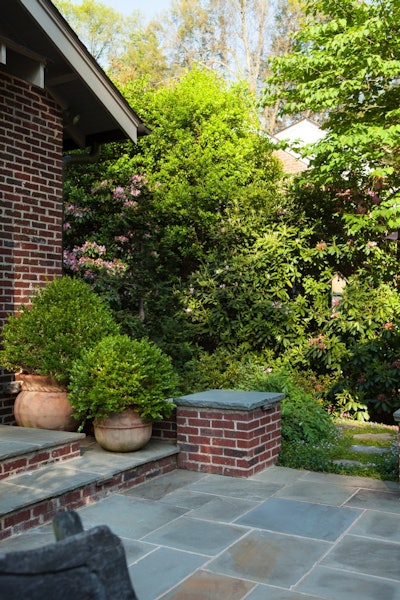 Research the project. Walk the property, and use your own eyes and ears to study exactly what your client wants to screen. A commercial property wall? Street noise? The driveway where the guy next door comes out to get the paper in his pajamas?
Once you have a sense of how much coverage is needed, you can create a unique plan of action. "There's no template for this kind of project," Hill says. "You've got to use your creativity and experience on a project by project basis."
Think beyond one species. Resist the urge to install a line of plant material consisting of a single species. That's not what you see in nature, and individual plants don't always grow at the same rate, which may leave you with a break in the line.
There's also a question of resilience. "If you face pest or disease problems down the road, you could lose the entire screen in one season," Bryson says.
Learn to layer. Single rows don't look natural. Instead, install staggered groupings or layer plantings in a mixed border to create a "thicket" that adds depth, dimension and interest with the use of many different heights, colors and textures.
While evergreens are natural choices for year-round screening, add some deciduous trees and shrubs and tall perennials such as grasses to create a softer look. Vines or annuals in raised beds or large containers also work.
Use larger plants. When possible, install fewer plants in larger sizes. "I'd rather place one plant that's 8 to 10 feet tall and get immediate results, rather than 30 1-gallon pots that aren't going to provide screening for years," Bryson says. Educate your clients so they understand why larger, more expensive plants yield a quicker return on their investment.
Be precise about placement. "You don't necessarily need a solid wall of plants to create a sense of privacy," Hill says. "Even a single tree such as a serviceberry or a clumping variety such as a river birch may provide adequate screening in some settings."
Pinpoint the critical location – perhaps where your client looks out the window or where they sit on the patio and can see the neighbor's garbage cans. Then move your plant material forward, back, left and right to determine the spot that provides the best coverage for the breach in privacy.
Go vertical. Limited planting space often is an issue, especially in urban environments and more compact neighborhoods. Consider the use of raised beds and containers to provide some extra height. Or use trellis systems, which allow vines to be grown in a narrow space, creating ample privacy in a small footprint, Hill says.