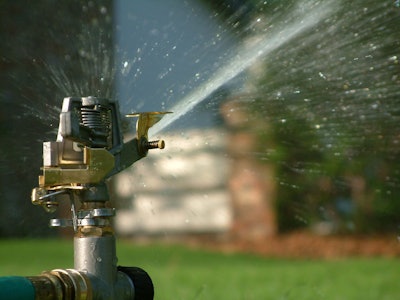 To help bring lawns back to life this spring, The Grounds Guys have provided a few additional tips for spring lawn care.
Debris removal
Besides covering lawns, fallen leaves from the fall months can collect in shrubs and flowerbeds. Rake the ground between the shrubs to remove any leaves that have collected there over the last season.
Prune
Some trees and shrubs need pruning in the fall while others are best trimmed in spring. Take time to trim trees and shrubs and remove any unnecessary branches.
Remove the timber
Clean up fallen timber. Winter months can add extra weight to branches causing weaker ones to break. Remove any fallen branches to avoid tripping and mower damage.
Clean the flowerbed
Adding fresh mulch to a flowerbed helps insulate plants and conserve moisture. Once unwanted debris is removed from the flowerbed, add fresh mulch to protect plants.
Service the irrigation system
Before putting the irrigation system to work for the spring and summer, check lines and sprinkler heads to ensure they are in working order.