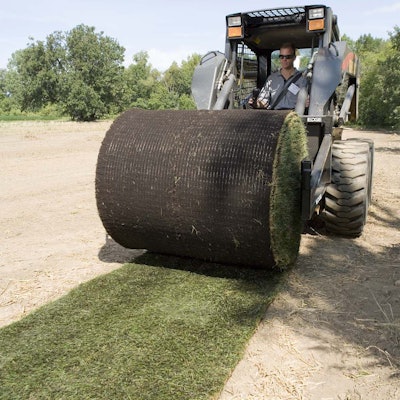 CEAttachments has redesigned its Edge Sod Unroller attachment for skid steers and track loaders.
The unroller features an improved bracket design to help in roll installation and operation.
The machine's 3-inch tubular frames handle rolls of sod up to 48-inches (1219 mm) wide and up to 60 inches (1524 mm) in diameter.
The design of the machine requires no hydraulics and uses fiber- or plastic-cored rolls of sod.
Operators slide the roller shaft through the center of the sod roll, drive up to the roll and lift it to begin rolling the sod.
There is a bi-directional attachment to help place the sod in a forward or backward path.