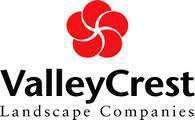 The KK&R-backed Brickman Group is discussing the possibility of acquiring ValleyCrest, which is owned by MSD Capital, Michael Dell's family office investment vehicle.
The Brickman Group was acquired by KK&R in late 2013, according to the Principium Group, and an acquisition of ValleyCrest by Brickman would create the largest landscape services company in the United States.
While Brickman's focus is on commercial landscape maintenance, ValleyCrest works in landscape construction and golf course management.
The transaction is expected to be valued at approximately $1 billion. KK&R paid approximately $1.6 billion for Brickman back in December.
Together, the companies would employ around 20,000 people and have revenue of more than $1.7 billion.
At this time, the companies are in advanced talks, but a transaction might not have been completed.