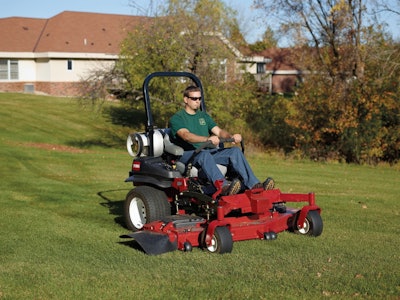 The worldwide demand for power lawn and garden equipment is the rise.
According to a recent study from The Freedonia Group, the demand of lawn equipment is forecasted to rise more than 4 percent per year through 2017 to more than $20 billion.
The growth stems from a recovering economy in the United States that will lead to increased spending on products and landscaping services.
The United States, Canada and Western Europe will make up the vast majority of world demand and will see the largest advances in percentages through 2017.
Lawnmowers will continue to be the largest portion of sales among all product groups.
Turf and grounds equipment is expected to be the fastest market gains, driven by the recovery of the professional landscaping industry.
Sales of aftermarket parts and attachments will rise at a slower rate than demand for new equipment, as economic growth in the United States and Western Europe will boost per capita incomes, and prompting many users to discard older units that require repair and maintenance.
While residential demand for equipment will continue to be the majority of sales globally through 2017, the demand for outdoor power equipment for commercial applications will grow at a faster pace going forward because of the recovering professional landscaping industry.
As technologies for batteries and electric motors continue to improve and the use of large battery-powered equipment becomes more economically viable, market expansion for electric equipment will outpace that for internal combustion engine-powered machinery. The growing popularity of robotic mowers will also contribute to gains in electric outdoor power equipment.