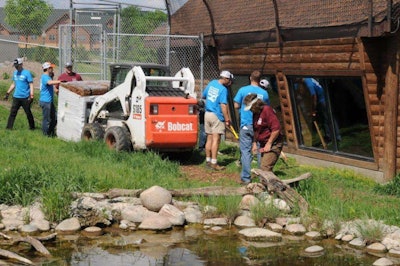 Employees at Bobcat Company and Doosan worked together to give back.
The companies took part in "Doosan Day of Caring," which is a company-wide volunteer effort to celebrate Doosan's Foundation Day and global volunteer week during the month of June.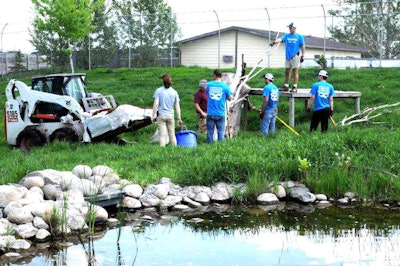 The effort took place at various Bobcat and Doosan facility locations around the nation.
Employee volunteers could either participate in Habitat for Humanity projects; work in local food banks, schools and medical facilities; do yard work and home maintenance for disabled individuals; or perform landscape and construction work at parks, zoos, community recreational facility and other attractions.
For seven days, more than 300 Bobcat and Doosan employees volunteered their time for 30 individual events.
Projects and participation were organized by Bobcat and Doosan facility locations in and around Fargo, Gwinner, Bismarck and Wahpeton, North Dakota; Atlanta and Suwanee, Georgia; and Litchfield, Minnesota.
The event placed a large emphasis on the "Doosan Way" — an organizational principle that links all Doosan employees' values to a management system focused on community and social responsibility that can be incorporated into their daily lives.