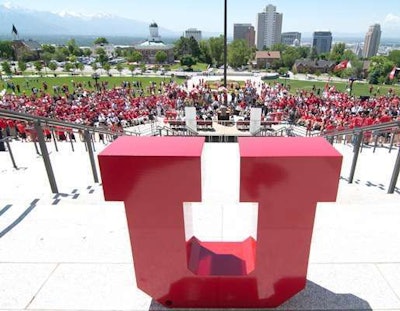 The students at the University of Utah are thinking all about sustainability, especially after receiving a $10,797 grant from the Sustainable Campus Initiative Fund.
The fund went toward creating a landscape design project that will save approximately 100,000 gallons of water per year, according to the Deseret News.
The eight-month project is nearly complete with the final 8,000 square feet of grass that requires less water being installed.
The project total was approximately $15,000, so students and landscape personnel from Utah's Office of Sustainability took it upon themselves to come up with the remaining dollars.
"It's just one small part of the campus, but when you think about 100,000 gallons … that's a lot of water," Troy Bennett, chairman of the Student Sustainability Committee in the university's Parks, Recreation and Tourism Department, told the Deseret News. "If this is something that can be replicated in other places … it can really add up, and we can cut down on the amount of water we're using."