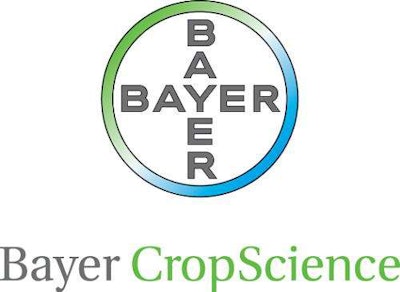 Bayer CropScience will invest $29.6 million in the expansion of its North American and global Seeds headquarters in Research Triangle Park, North Carolina.
The investment will include the construction of a 29,500-square-foot greenhouse, as well as land development to support a research facility and potential future growth.
The new facility will accommodate the company's seed trait research, providing dedicated and isolated greenhouse space for insect testing, consolidated space for nematode trait research and the capability for plant disease research.
This expansion marks the beginning of the development of land acquired in Dec. 2012. Work on the greenhouse, or GH1, is scheduled to begin in the late summer of 2014, with completion scheduled for late 2015.
GH1 is the second greenhouse constructed at Bayer CropScience's North American and global Seeds headquarters in the past two years. The $20 million, 60,000-square-foot Greenhouse 5 was opened in July 2012 to support company sustainability and productivity efforts focused on soy, corn and other broadacre crop research.
GH1 will replace Greenhouses 3 and 4, which have been in operation for more than 30 years.
The completed GH1 will include several sustainable and environmentally friendly features designed by international architecture and engineering firm Clark Nexsen. These include a rainwater collection system for greenhouse plant irrigation; low flow, sensored plumbing fixtures; occupant sensored lighting; daylight harvesting; MERV 13 filters to improve indoor air quality; an HVAC energy management system; and reflective roofing to reduce the building's heat intake.