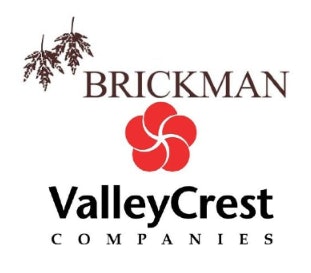 The Brickman Group and ValleyCrest Companies announced the closing of their merger today, effective June 30, 2014.
The new organization has approximate annual revenues of $2 billion with more than 20,000 team members nationwide.
The company will maintain its primary locations in Rockville, Maryland, and Calabasas, California. Both Brickman and ValleyCrest brands will continue operating in the marketplace as the organizations come together.
KKR has majority ownership of the combined company, and MSD Capital retains a significant minority ownership interest.
KPMG LLP served as financial advisor to Brickman and Simpson Thacher & Bartlett LLP, Morgan Lewis & Bockius LLP and Dechert LLP served as legal counsel. For ValleyCrest, KPMG LLP performed accounting and tax work, Moelis & Company served as financial advisor, and Kaye Scholer LLP served as legal counsel.
RELATED: What ValleyCrest, Brickman Merger Means for Landscapers