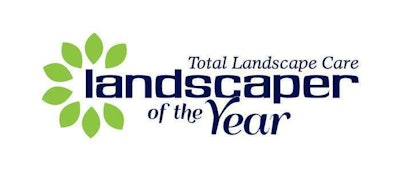 For more than six months, the staff at Total Landscape Care has been promoting and seeking applications for its annual program, Landscaper of the Year.
There are hundreds of thousands of different contests out there to enter, but this program is different.
It's not spam. It's not another prize package. It's not even winning a trip (per say).
However, it's about being recognized as a successful landscaper and getting a little recognition. On top of that, Total Landscape Care and Case Construction Equipment will take you on a cruise to the Bahamas where the 2015 Landscaper of the Year will be named.
All 12 finalists selected will be able to go on the cruise and be featured in Total Landscape Care magazine throughout the 2015 year.
If these words are still not enough to get you to enter, take it from TLC's 2014 winner, Andrea Wilson Mueller, owner of Inside Out Design:
"From start to finish, the trip was top notch…Michael and I had never been on a cruise and really didn't know what to expect. I would venture to say that you have set our future expectations very high… The cocktail receptions and dinners were wonderful – the food was great, but the key part of these events was the opportunity to mingle and get to know everyone in the group.
"Everything on the ship was delightful and we highly enjoyed our snorkeling and kayaking excursions, but equally adored the beautiful weather and beaches… We feel very honored and privileged to have been selected from such a fine group of landscapers.
"In short, we enjoyed every minute of our time on the cruise and think it was a wonderful opportunity to help our company grow into an even better version, as there is always something to work on and improve. In our industry, it can be easy to get bogged down and feel overwhelmed at times. Things like this renew our spirits and make us keep overcoming obstacles and reaching for new goals and dreams."
No matter the income, no matter the portfolio, no matter the story, we're ready to read your application. The real question is, do you have what it takes to be the next Landscaper of the Year?