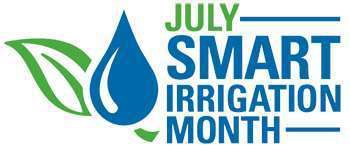 The Irrigation Association's Smart Irrigation Month Committee has named the winners of this year's Smart Marketing Contest.
The contest recognizes companies that promote Smart Irrigation Month through marketing campaigns.
This year's contest winners were selected by a neutral panel of judges based on messaging, quality, creativity and implementation of Smart Irrigation Month messaging in five categories:
Small Dealer/Distributor: Irrigation-Mart, Inc. (Ruston, Louisiana)
Large Dealer/Distributor: CPS Distributors, Inc. (Westminster, Colorado)
Small Manufacturer: DIG Corporation (Vista, California)
Large Manufacturer: Hunter Industries, Inc. (San Marcos, California)
Non-Commercial: Texas A&M AgriLife Research & Extension Center at Dallas (Dallas, Texas)
Winners will be recognized at the Smart Irrigation Month Briefing, Nov. 19, 12-12:45 p.m., at the Irrigation Show & Education Conference in Phoenix.