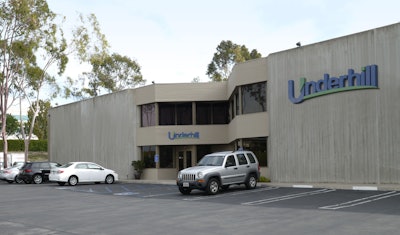 Celebrating being in business for 35 years in 2015, Underhill International is moving locations.
The company is opening new offices in Mission Viejo, California in January.
The move will triple its warehouse capacity and give more space for staff, sales, technical support and customer service activities, according to President Ed Underhill
"These changes will allow us to better serve our customers with greater in-stock product availability, faster turn-around and more responsive service," he says.
Underhill says the contact information will remain the same for the company after the move.