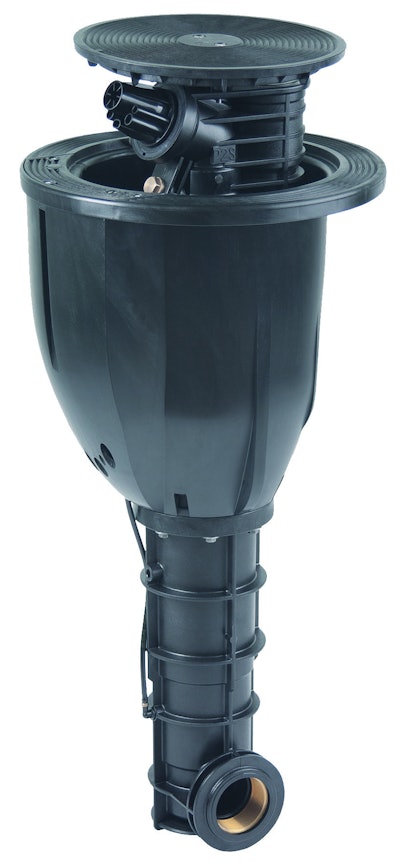 Designed for natural and synthetic turf fields, the M-180S sports field sprinkler from Underhill includes a 177-foot-wide radius and an electric valve-in-head.
The sprinkler expands the company's Mirage long-throw line, which also includes the M-115, M-125 and the M-160.
Constructed from plastic with stainless steel and brass components, the M-180S can be adjusted from 30 degrees to 360 degrees and includes six heads.
Featuring a piston-drive system, the sprinkler operates at 58 to 115 psi, distributing from 113 to 302 gallons per minute.
Additionally, the sprinkler is 27-inches high and has a pop-up height of 3.03 inches. The sprinkler has a range of nozzles from 16 mm to 24 mm, and the full-circle rotation speed can be adjusted from 100 to 140 seconds. Trajectory is 25 degrees.