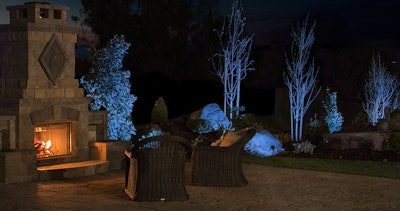 FX Luminaire's Luxor ZDC creates 30,000 color possibilities with a swipe of the finger.
The lighting product has the same zoning and dimming options as the ZD. Custom colors can be created to match vegetation and architecture, and a wireless app, featuring a touch-operated color-wheel configuration, is available.
Current ZD users can upgrade to the ZDC by changing the facepack and getting a new replacement kit for each fixture. The ZDC is available with 9LED-capable fixtures as a 3LED only.