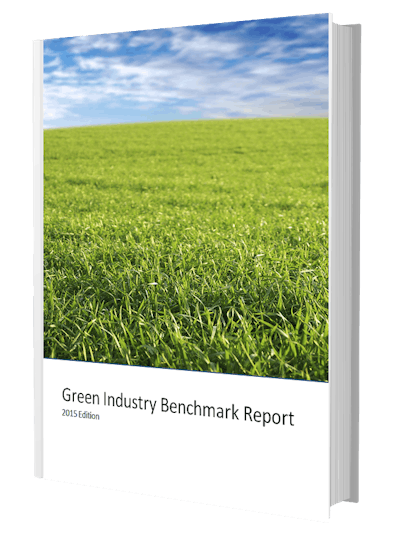 The third annual Green Industry Benchmark Report has been released, and it shows some encouraging findings, including major growth in 2014 and new hires this year.
The two-month long survey, completed by HindSite Software, gathers the opinions of hundreds of owners and managers in the green industry business, including landscapers. The study shows attracting and keeping good employees is the biggest area for improvement.
This winter has been bitterly cold and brutal. Respondents said snow removal is one of the most profitable services to offer, as well as irrigation services.
Here are more reflections on 2014 and expectations in the green industry for 2015.
2014:
43 percent of businesses experienced revenue growth in excess of 10 percent
49 percent say profit margins were less than 10 percent
60 percent who used field service software saw revenue increase by more than 10 percent
35 percent who didn't use software saw 35 percent revenue growth
2015:
82 percent of respondents expect to grow revenue
73 percent plan to hire new people
62 percent of those surveyed will increase prices
40 percent plan to grow revenue by adding services
14 percent plan to grow their revenue by increasing their territory