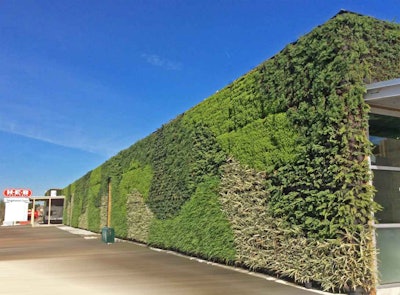 A Houston, Texas grocer dabbled in the landscaping business to create living wall art.
Landscaping firm McDugald-Steele finished the design of a 22,000-plant vertical garden, one of the largest in the area. The garden is on the west wall of an H-E-B store, is 14 feet tall and covers more than 3,500 square feet.
Six species of plants were chosen that could survive on a vertical framing system in the city's climate. The irrigation and fertilization system is monitored by remote.