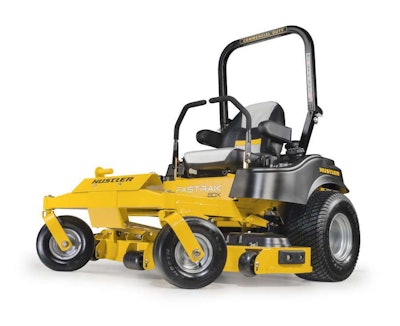 Hustler Turf Equipment has released the FasTrak SDX mower. It features a Kawasaki FX engine with a remote canister air cleaner.
The SDX has a Hydro-Gear ZT 3400 transmission and an upgraded, custom operator seat for isolation to minimize jolts and vibration. Cutting widths are 48 inches, 54 inches and 60 inches. The heights are 1.5 inches to 4.5 inches.
To help with stability, the SDX has welded steel decks and a 1.5-inch by 3-inch tubular steel frame. The mower also has a heavy-duty clutch, 23-inch tires and a top speed of 9 miles per hour.