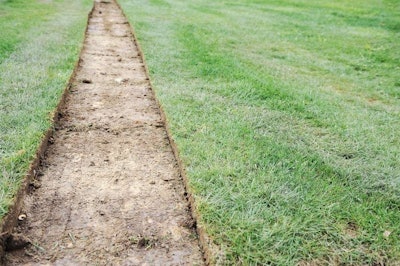 Part of California Governor Jerry Brown's April 1 mandate for the state to reduce its water use by 25 percent was a call for the removal of 50 million square feet of lawn, or about 1,150 football fields. Los Angeles Mayor Eric Garcetti said the city is well on its way to helping reach that goal in his State of the City address April 14.
"Governor, today I can report that with only 10 percent of the state's population, Los Angeles will reach half of your entire statewide goal by the end of this year," Garcetti told the LA Times.
The projection is based on the "existing number of customer reservations, recent activity levels and projections of future reservations" in the Metropolitan Water District (MWD) of Southern California rebate program, according to Department of Water and Power spokeswoman Carol Tucker.
The program offers $2 per square foot for residents who replace their yards with drought-tolerant landscapes. About 2,600 Los Angeles residents have ripped out their lawns, along with nearly 60 companies.
"Demand is really high," Sandra Giarde, executive director of the California Landscape Contractors Association told the LA Times. "Now that we have the drought, it's no longer 'Gee, it'd be really great if we could do something about this landscaping.' Now, it's 'We need to do something about it.' "
The MWD provides a tool on its website to help residents determine if they qualify for the rebate program.